A wonderful event with mothers and even a grandmother fished for first time. Big Mo and his brothers from Greensboro gave the kids Fishing 101 lessons on something they'd wanted to do for years. We had prizes and each kid went home with a brand new rod and tackle box. The smiles and joy with the kids and parents were truly unforgettable.
Fathers on the Move




Mobilizing in Greensboro!!




July 16, 2022
Doing Mobile Outreach in Greensboro with our team. Even had

Sisters on the Move

involved


Discover, Develop, and Deploy!
Ninth Annual Reading of Frederick Douglass's

"The Meaning of the Fourth of July for the Negro"

at the Carrborro Century Center
Bishop Victor Glover attended and is pictured with Carrboro Mayor Damon Seils and Senator Valerie Foushee. He was also honored to speak with renown civil rights lawyers Professor Joyner, James Williams, and Ted Shaw. The question of the day for all time: "Who is willing to be the change you want to see?"
FOTM Supporting Orange Co.'s

Project Safe Neighborhoods
We're so pleased to have had this first notification in a couple years, which we hosted along with the Chapel Hill Police Department. In support of the Project we offer mentoring and resources to men on probation and parole, and interact with Chief Probation and Parole Officers.
Fathers on the Move Going West!




June 26, 2022
Returning from CA Eldership Bi-annual Meeting where Bishop Glover spoke to CA Pastors about FOTM. Celebrating recent FOTM graduates CA Eldership President, Pastor Timothy Welsh of Manteca Church of God, and Deacon Ricardo.
Fathers on the Move

in Findlay, OH -

May 23, 2022
I'm truly humbled this morning to see Father's on the Move moving again in Findlay, OH. Our recent Level 2 graduate Toriano Henry will be launching here at this beautiful campus. Toriano and his wonderful wife Susan have already started ministry there.
Toriano shared:
"Words cannot convey the great honor and privilege I feel to have the opportunity to speak into the life of another human being in the construction of the best version of themselves.
A movement of life-building is happening. I invite you to come and be a part of it!"
The Fathers on the Move movement is moving again as we mobilize the ground troops with my brother Antoine Lassiter and his new Mentors.
​
The US Attorney along with Sheriff of Cabarrus Co. and Chief of Kannapolis PD came to support the launching of our new location.
​
Our Chapel Hill Chief of Police couldn't make it but sent his Sargent to represent.
Let's impact our communities!!
Fathers on the Move Graduation
and New Location in Kannapolis
FOTM Now Official Mentoring Agency for Partnership Academy High School
An Historic Day!!! for Fathers on the Move as it officially became the Mentoring Agency for Partnership Academy HS. This includes FOTM's own classroom for mentoring kids during their school days. Bishop Glover gave them his testimony about having to go to an alternative school in the ninth grade – so it is very personal for him to show these kids they can be anything they set their minds and hearts to be.
In response, the kids literally ran to our classroom to sign-up, one after another, and later enjoyed a lunch of delivered Domino's Pizza.
Hearing the kids say that they didn't have a father or father figure in their lives brought real tears to our eyes.
FOTM's Founder & CEO Bishop Victor Glover and Chapel Hill's Police Chief Jabe and his team celebrate 1. Victor receiving his B.S. in Religion: Biblical and Theological Studies from Liberty University, 2. Roll-out of new FOTM Brochures, and 3. Development of Strategic Plan for Project Safe Neighborhoods in Orange County.
Fathers on the Move Receives Proclamation
from Hillsborough Mayor and Commissioners
Hillsborough Mayor Jenn Weaver reads a proclamation declaring January as National Mentoring Month. Attrayus Goode and Samuel Bellamy of MENTOR North Carolina, Charlene and Jeff Campbell of Beyond Expectations, and Victor Glover of Fathers on the Move were in attendance for the reading of the proclamation.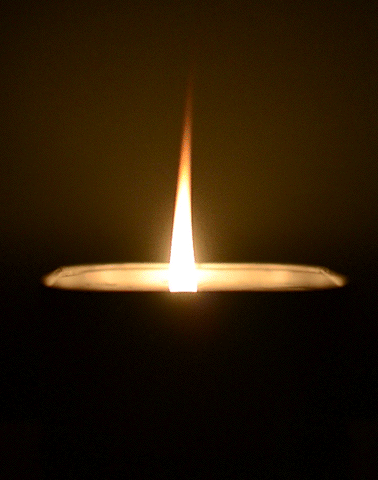 In Loving and Grateful Memory
To honor Chuck and his dedication
and passion for helping others, we
are planning to establish the
Chuck Willingham
Memorial Scholarship Fund
for deserving program participants
Partnership Academy's Principal Stan Farrington with Bishop Victor Glover
FOTM graduate Travis Wright, who
now lives in Mississippi wrote a
song while in our class at Butner
Federal camp that told his story of
what the FOTM program did for his
life. A performance of this song
will be recorded at this event, and then
available commercially.
Writes Travis:
"I became a part of FOTM while incarcerated in federal prison. I spoke with my Bishop today who founded FOTM and we are currently trying to start an FOTM Branch in Mississippi so that all my young Brothers in the hood know that God is doing something behind the scenes that will work on their behalf ASAP. To be honest it was the best organization that I could ever be apart of considering my situation. It changed my life forever and we hope collectively on one Accord that we will be able to eventually do the same for you guys. God bless you all sincerely yours.
- Travis Wright"
Why FOTM and NANOE? As Fathers on the Move builds on multiple years of highly successful re-entry support of individuals in the Triangle Area, we are in the process of solidifying our infrastructure for the purposes of viable operation and sustainability. As a new member of NANOE we can now leverage the immense volume of organizational information, guidance, and best practices they have identified to our benefit and that of those we support.
About NANOE: NANOE is a nationwide network of donors, foundations and corporations whose relentless commitment to significant and sustainable impact transforms communities. NANOE investors are innovators who solve problems (not just service them) by deploying heroic missions of scale that confront social and environmental dilemmas.
Our April '21 Graduation was a big success. Check out the content below!
Bishop Glover, Jabe Hunter,
and Kathleen Ferguson speaking to the audience